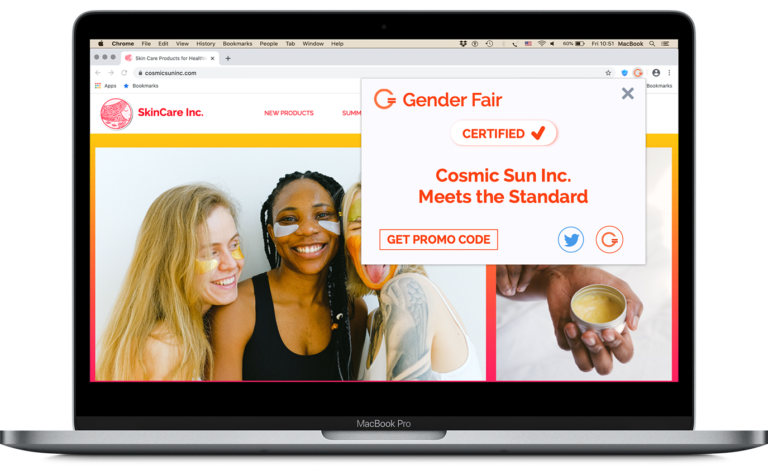 Transform your browsing experience
Wish there were an easy way to shop your values from your desktop? Turn your browser into a Gender Fair shopping portal by downloading our Chrome Extension from the Chrome Web Store, and let the Gender Fair Seal be your guide. The extension will let you know if a company has been rated, and show you at a glance whether it meets the standard – or not.
Prefer a paper shopping list? We've got you covered with an all Gender Fair list of the basics. Stay tuned as we'll be curating Gender Fair shopping lists for Back To School, upcoming holidays, and more!