IF YOU SHOP, WORK, INVEST OR DONATE YOU HAVE THE POWER TO CREATE
Accelerating Equality - Simplified
What if you could use independent data and market forces to create fairness? Now you can.
Gender Fair can help.
We rate companies on leadership, employee policies, advertising, diversity reporting, and social responsibility and provide a clear, simple assessment. Our Gender Fair Seal and transparent 100-point rating system make conscientious consumerism easy, and give companies clear benchmarks and guidelines for improvement.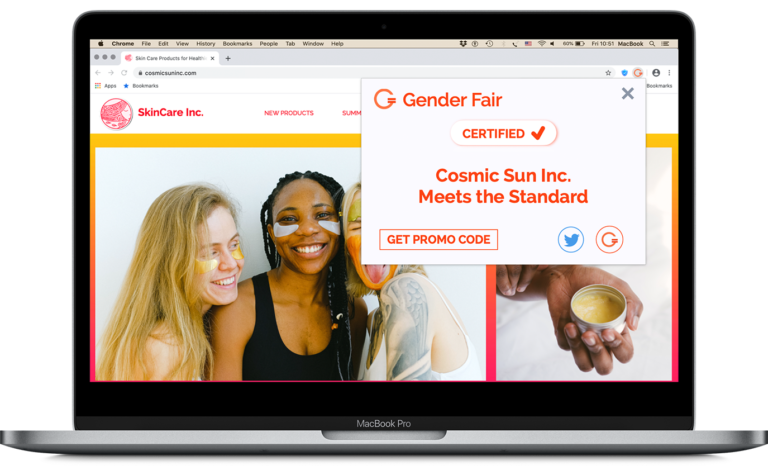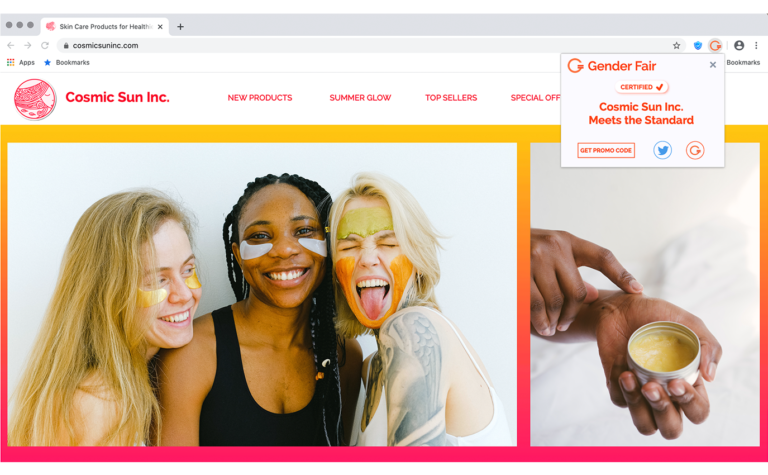 Transform your browsing experience
Wish there were an easy way to shop your values from your desktop? Turn your browser into a Gender Fair shopping portal by downloading our Chrome Extension from the Chrome Web Store, and let the Gender Fair Seal be your guide. The extension will let you know if a company has been rated, and show you at a glance whether they meet the standard – or not.
Stay informed, be heard​
Coming soon! Our new app will enable you to search and scan products while you shop in-store, and provide you with detailed information about a company's rating. Best of all, the app will give you a voice – allowing you to communicate with companies and show them that the values they demonstrate impact your buying decisions, encouraging them to accelerate equality.